Kristian here feel free to read and leave some comment here.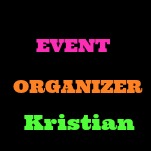 Hi to all my name is Kristian. I am a person of interest i love to surf things to be on top and to manage them like in my classroom i want to have more friends here at RGC and i love to see you playing with me I'm very happy to see people got own-age or something like godlike. I like to pawn people if you see me online in RGC just whisper me and need support or hitter i can do it just have trust on me ill make the game very exciting hahaha..
Miscellaneous
Name : Kristian
Nick Name: Krist for short or Chan
Age : 20
Country : Philippines
Occupation : Student
Contact : [email=Kristianmondragon@rocketmail.com]Kristianmondragon@rocketmail.com[/email]
Clan Name: Asia Premier League Staff
Interest
Music : A Day To Remember, Metallica , The Devil Wears Prada, & Franco.
Food : All food i eat hahahaha
Drinks : Water / Tubig
Movies : World War Z, Harry Potter, Pirates of the Caribbean & Etc.
Shows : Ogie and the Cuchroches The Simpsons, House, & Etc.
Interested: Humans hahahaha -,-
Hobbies: surfing the forum and many more.
Heroes
Agility: Nevermore
Strength: Dragon Knight
Intelligence: Queen of Pain
Items : Iron Wood Branch and Magic Stick.
__________________________________________________________________________________
Some of my Pictures hahahaha: